Robert Warrington's Profile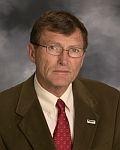 Member for:


8 years 3 months

Institution:


Michigan Technological University
Biography
This user doesn't have a biography.
---
Robert's research projects
Vent-A-Nation: International Business Venture Hopes to Save Lives
The International Business Venture Enterprise (IBV) at Michigan Technological University is a Biomedical Enterprise that focuses on providing solutions for global medical problems. To improve the capabilities and safety of low-cost ventilators, we are designing a simple yet reliable ventilator that can be stockpiled by hospitals.
---
Projects that Robert has supported
Mobile Medicine: Bringing Healthcare to Remote Ghanaians
It's an interesting paradox: villagers in the most remote Ghanaian towns often receive better medical care than those in towns outside of larger cities. With a mobile clinic, we can help mitigate the spread of dangerous diseases and illnesses, and provide some emergency services to those most in need.