Daniel Hammerstrom's Profile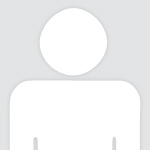 Member for:


6 years 12 months

Institution:


None or Other
Biography
This user doesn't have a biography.
---
Daniel's research projects
Portable Interlocking Skateboard Park Features to Be Utilized on Any Flat Surface
The goal of this project is to design and manufacture a customizable skatepark that exceeds market capabilities. We plan to implement the following tasks: Lightweight flat panels, Durable skate surfaces, Interlocking modular features, and Assembly design optimization. Completing these tasks will help us to achieve our goal.