GEAR Enterprise's Profile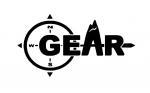 Biography
Known as GEAR, the General & Expedition Adventure Research Enterprise is a collective of engineering students at Michigan Technological University with a passion for engineering applications in the outdoors. Currently, the Team is launching its first Senior Design project with the Water Purification System.
---
GEAR 's research projects
Transportable Water Purification System
This water purification system will be designed with two main focuses. The first focus is the water purification system's ability to produce enough water for a large group during extended stay trips in backcountry areas where there is no clean water. The second focus of this system is its use in communities around the world where there is no access to clean water and the means to purify it.