Joshua Pearce's Profile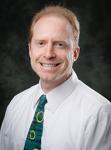 Member for:


10 years 7 months

Institution:


Michigan Technological University
Biography
Richard Witte Professor of Materials Science & Engineering and Electrical & Computer Engineering at the Michigan Technological University. Director of the Open Sustainability Technology Research Group and faculty advisor for the Michigan Tech Open Source Hardware Enterprise.
---
Joshua's research projects
Open Source Hardware Enterprise Building Tools for Future On-campus Makerspace
We are a brand-new Enterprise dedicated to the development, advancement, and availability of open-source hardware. Being a new Enterprise, we are lacking funds to get our projects off the ground. Unlike open-source software, hardware development is costly. We are currently split between managing our growing 3D printing business and constructing the first few tools for a Michigan Tech "makerspace."
Sunshine on a Cloudy Day: Disinfecting Water around the World
The solar disinfection of drinking water (SODIS) method is used to purify drinking water in 24 African, Asian, and Latin American countries. This method is only effective when used on clear water, leaving those with cloudy water at risk for life-threatening disease. Our research aims to find a way to enable SODIS use, even with dirty-looking water.