Nolan Pickett's Profile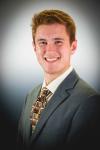 Member for:


8 months 1 week

Institution:


Michigan Technological University
Biography
Nolan Pickett is the acting Program Manager of the Michigan Tech Aerospace Enterprise and is primarily responsible for project schedules, personnel management, and program logistics. He's a 4th year Mechanical Engineering student at Michigan Tech with minors in Aerospace Engineering and Business. He has previously interned for Plexus Corp. as an Automation Engineer and LaFarge Holcim as a Maintenance Engineer. Nolan hopes to complete a Master's Degree in Aerospace Engineering and pursue a position in the aerospace industry upon graduation.

---
Nolan's research projects
Get Stratus to Space!
Stratus is a satellite mission being developed by students of the Michigan Tech Aerospace Enterprise. The satellite has a manifested launch through the NASA CubeSat Launch Initiative (CSLI). The build schedule has been delayed due to issues encountered during hardware assembly. The program is now seeking to replace malfunctioning hardware such that the spacecraft will fly in an operable state.