Dale Wuokko's Profile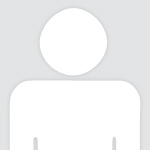 Member for:


4 years 2 months

Institution:


Michigan Technological University
Biography
Mr. Dale Wuokko is a graduate of Michigan Technological University and is a licensed Professional Engineer in Michigan and Ohio. He is the former president and CEO of the Global Energy Management Corporation and currently serves as an Executive Principal Consultant. He has significant experience with electric power infrastructure and has provided his expertise to utilities and architect/design firms in the areas of design requirements, state and federal regulatory permitting and licensing interactions for construction and operation, construction and compliance inspections, recovery and performance improvement, regulatory and technical reviews, decommissioning planning, and independent audits. Mr. Wuokko has more than 25 years of supervisory experience, including as a regulatory manager for a nuclear power station. He has extensive experience under both the 10 CFR Part 50 and 10 CFR Part 52 licensing processes for both licensing new nuclear power plants and supporting operating nuclear power plants. In addition, he has on-site regulatory compliance experience. He has been certified to handle nuclear safeguards information. Mr. Wuokko has published papers with the Institute of Electrical and Electronics Engineers and supported regulatory licensing activities for nuclear power plant I&C technical specification changes and an advanced digital instrumentation control system.

At a major utility Mr. Wuokko addressed for federal regulators a cyber attack on a nuclear power station as discussed in Thomas Rid's book "Cyber War Will Not Take Place." He has performed cybersecurity policy and program research and analysis regarding the protection of critical infrastructure assets. He is author of the papers and courses on the "National Plan for the Protection of Critical Infrastructure," "Cybersecurity and the Electrical Power Grid," "National Plan for the Protection of Critical Water Infrastructure," and "Physical and Cyber Protection for Critical Pipeline Infrastructure."
---
Projects that Dale has supported
Automated Cellular Beach Safety Flag System
Safety flags are used to indicate the current status of the water on that particular coast. The flag indicators alert beach-goers on what water conditions to expect. The flags are changed manually by personnel. Our solution is to use data from the National Weather Service and automatically change the flags as the weather changes. -Photo Credit to the Minnesota Sea Grant
CS4All: Bringing Computer Science to K-12 Students
Computer Science is essential for every 21st century student, yet K-12 teachers have little support for getting up to speed in this field. Our program brings the teaching expertise of Michigan Tech's Computer Science Department to students in the Copper Country, and it nurtures a community of teachers helping one another bring coding experience to their classrooms.