Tristan Hunt's Profile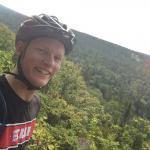 Member for:


4 years 4 days

Institution:


Michigan Technological University
Biography
Hey, my name is Tristan Hunt and I am a fourth-year Mechanical Engineering student majoring in Global Leadership here at Michigan Technical University. I moved here from Kalamazoo, Michigan where I lived for high school and one year of middle school. Before then I had attended schools overseas when my father was in the military. I decided to join the Pavlis Honors Colleges Global Leadership Program after my freshman college year because I wanted to get more emphasis on leadership- something that has always been important to me. I hope to work with my cohort to introduce STEM education to some of the local schools and I am also planning to add some grade school level literature to the community center in Babianeha. I'm excited to get to gain this experience of going abroad as well as spending time with my cohort.
---
Tristan's research projects
STEM and Health in Communities across Ghana through the Pavlis Honors College
The projects the team will be pursuing heavily this summer will focus on STEM Education, Women's Health, and collaborating with a community center on their needs. Outside of these projects, the team also hopes to scout out new opportunities for future cohorts and establish connections with student organizations at the University of Energy and Natural Resources in Sunyani.