Carsten Kuelheim's Profile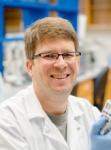 Member for:


1 month 6 days

Institution:


Michigan Technological University
Biography
Carsten Külheim graduated with a BS from Umeå University in Sweden with a major in Plant Molecular Biology in 2000. He completed his PhD in 2005 at Umeå University, having worked with short term adaptation mechanisms in photosynthesis to changes in light environment. Dr. Külheim then moved on for a two-year Post Doc at The University of British Columbia in Vancouver, Canada, where he worked on plant-herbivore interactions using poplar as a model system with funding from the Swedish Research Council. In 2008 he joined the Australian National University continuing in the field of plant-herbivore interactions with the focus on Australian Myrtaceae. His work focuses on the genetic basis of quantitative and qualitative variation of plant secondary metabolites in eucalypts and tea tree. In August 2018, Dr. Külheim started a faculty appointment as Associate Professor at the School of Forest Resources and Environmental Science at Michigan Tech University. Here, he is investigating the genetic basis of adaptation to the environment in red oak through genomic, metabolomic and physiological approaches. Dr. Külheim's research is applicable to conservation biology, nurseries and reforestation industries as well as essential oil producing industries.
---
Carsten's research projects
Adopt-a-Tree: Red Oak Adaptation to Environment
This project will investigate how northern hardwood trees adapt to their local environment by using two related species of red oak. We have collected acorns from across the trees' geographic range, and will plant them in two locations to measure how they perform. Understanding what makes trees thrive will allow us to select the best trees for future climates.