pawarin choti's Profile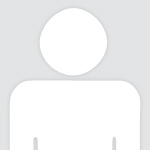 Member for:


9 months 2 weeks

Institution:


None or Other
Biography
This user doesn't have a biography.
---
Projects that pawarin has supported
Funding for Calvin Research Program in Photosynthetic Biology
Melvin Calvin was a well-known Michigan Tech alumnus and a Nobel laureate in Chemistry for his discovery of Calvin Cycle in photosynthesis. This proposal is to follow his scientific spirit by establishing a Calvin Research Program to support our students with a focus on photosynthetic biology-related researches.