Lianne Novak's Profile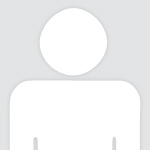 Member for:


5 years 7 months

Institution:


Michigan Technological University
Biography
I am a third year undergraduate student majoring in mathematics, and pursuing minors in Statistics and Leadership (through the Pavlis Honors College). I have been involved in the Huskies Pep Band since my first year, and also do undergraduate research in the math department.
---
Lianne's research projects
Health and Education Projects in Ghana: Pavlis Honors College
The project ideas that we will be selecting our projects from include a STEM Education project, a Women's Health Project that has been in place for 3 years, a lesson that teaches children the importance of hand washing, teaching children about technology and computers with Raspberry Pi machines, and a project that involves "reviving" broken medical equipment at a local hospital.
---
Projects that Lianne has supported
Ecotourism and Women's Empowerment: A Case Study in Quintana Roo, Mexico
Ecotourism could be a tool to promote women's empowerment. Especially with its attention to social justice, encouragement, promoting participation and empowerment of local people, including women. However, little attention is currently devoted to women's participation in ecotourism. The purpose of this research is to understand the processes through which ecotourism empowers or disempowers women.