Janet Burkholder's Profile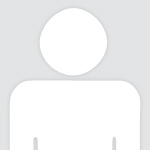 Member for:


9 years 3 months

Institution:


None or Other
Biography
This user doesn't have a biography.
---
Projects that Janet has supported
Can Fruit Fly Pigmentation Patterns Help Cure Cancer?
Cancer is caused by genes that were originally "good" genes that have turned "bad". Every organism needs these genes to develop from an egg into an adult, but when they mutate, they cause tumor development and growth.