Timothy James Scarlett's Profile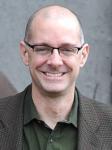 Member for:


10 years 2 months

Institution:


Michigan Technological University
Biography
Timothy James Scarlett grew up in rural Bucks County, Pennsylvania. After working on his first dig as a 17-year-old high school student, Tim dedicated his life to the archaeological study of American history. After taking degrees in anthropology and/or archaeology from the University of Arizona (BA, 1991), Boston University (MA, 1994), and the University of Nevada (Ph.D., 2002), he joined the faculty in the Industrial Heritage and Archaeology Program in the Department of Social Sciences at Michigan Technological University. He is currently an Associate Professor of Archaeology and Anthropology at Michigan Tech.

Dr. Scarlett is deeply committed to a dramatically interdisciplinary, public archaeology. He examines how individuals creatively solved problems and adapted to new physical and social environments. He uses diverse methods in his studies, employing techniques from chemistry and physics to theology and art history. Besides fieldwork, Dr. Scarlett relies upon experimental and experiential discovery in his scholarship. HIs work has been supported by the National Science Foundation, The National Park Service, the Utah Humanities Council, the Alfred P. Sloan Foundation, the Scenic Hudson Land Trust, Keweenaw National Historical Park Advisory Commission, Utah State Parks, and Earthwatch. He has conducted research at sites in the Great Basin and Intermountain West, Southwest, Interior Alaska, New England, and the Mid-Atlantic regions of North America, as well as in Michigan's Copper Country.

Dr. Scarlett is committed to collaborative and inclusive public archaeology. He has worked to develop several best-practice models for archaeological fieldwork that integrate fieldwork with programs in community-based collaboration and education, natural and cultural resources decision making, heritage tourism development, and traditional and new media documentary production.

Tim and his wife, Sarah Fayen Scarlett, live with their sons Warren and Isaac in beautiful Houghton, Michigan, amid the historic and ancient copper-mining districts of the Keweenaw Peninsula.
---
Timothy James's research projects
---
Projects that Timothy James has supported