Linda Ott's Profile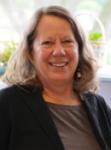 Member for:


7 years 11 months

Institution:


Michigan Technological University
Biography
Dr. Linda M. Ott received her Ph.D. in Computer Science from Purdue University in 1978. She joined Michigan Tech's faculty shortly after completing her Ph.D. and chaired the Department of Computer Science from 1996 to 2010. Her research interests are in software engineering, including software processes, software measurement, and software engineering education. She also has interests in ethical and social aspects of computing. She has been a co-PI on nearly $1.5 million in grants from industry and the National Science Foundation. Dr. Ott is a 2010 recipient of the ACM SIGSOFT Retrospective Paper Award for the paper "The Program Dependence Graph in a Software Development Environment" co-authored with Dr. Karl Ottenstein. The paper was published in SDE 1, Proceedings of the First ACM SIGSOFT/SIGPLAN Symposium on Practical Software Development Environments, April 23-25, 1994. In addition to teaching at Michigan Tech, Dr. Ott taught Advanced Software Engineering at Siberian State Aerospace University in Krasnoyarsk, Russia as a Fulbright Scholar. She also taught Ethical and Social Aspects of Computing at Beijing Normal University - Zhuhai in Zhuhai, China.
---
Linda's research projects
Women in Computer Science Pre-College Camp Scholarships
WiCS is a week-long summer camp for high-achieving young women in grades 9-11. Led by faculty, staff, and graduate students from Michigan Tech's Department of Computer Science, participants spend the week exploring a future career in computer science. They learn programming, artificial intelligence, virtual reality, and more - creating a more diverse future workforce for a growing industry.