Mark Koski's Profile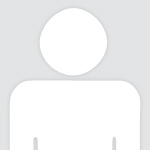 Member for:


2 years 10 months

Institution:


None or Other
Biography
This user doesn't have a biography.
---
Projects that Mark has supported
Targeting COVID-19 Coronavirus RNA for Degradation by a Nasal Spray of Superior siRNAs
The Novel Acute Respiratory Syndrome RNA Coronavirus (COVID-19) is causing a huge world health problem. New approaches must be developed for a fast control of such virus. RNA interference (RNAi) was a Nobel winning discovery and is powerful in silencing all kinds of viral RNA. This project seeks to design and chemically synthesize a superior mix of siRNAs to silence this virus by a nasal spray.